When you make the decision to start your own website, you also must pick a good business model. The majority of aspiring entrepreneurs are attracted to high-demand business models and success stories.
This 2021, establishing a dropshipping website is one such business concept. It is not necessary to invest a large sum of money to get started.
What is the concept of dropshipping?
Dropshipping is a fulfillment model that helps you to purchase goods from wholesalers individually and deliver them directly to your customers.
You actually collaborate with a wholesale dropshippers to list their merchandise for sale instead of ordering a huge volume of product. After that, when you get an order, you submit it to the supplier for fulfillment.
The supplier will send the goods directly to your customer from their warehouse, and you will only be charged for the cost of the delivered item.
How to find dropshipping suppliers to source from?
The toughest thing is finding wholesale dropshippers. Seeking trustworthy wholesalers who dropship is one of the most critical steps to developing a profitable dropshipping company when you have your own website and running an ecommerce business.
Although there are thousands of wholesale products dropshippers out there, finding certified ones that will not be causing too much problems when it comes to fulfilling orders and taking returns is actually not that easy.
Understanding the distribution networks for the specific dropshipping industry you are interested in is critical to finding the right wholesalers who dropship for a business. Manufacturers, importers and exclusive dealers, as well as regional wholesalers, are the most common types of wholesalers used for dropshipping.
After all, selling high-quality goods from certified wholesale products dropshippers is the only and best way to make it as a budding entrepreneur. You will have found gold if you can spot them. Thankfully, we are here to assist you.
You may be a seasoned ecommerce entrepreneur or you are only starting out to test the waters as an online seller, it is not a big deal. We have compiled a list of the best ways to find wholesale dropshippers and drop shipping providers for you to consider.
It is time to go over and know the places to find the best wholesalers who dropship and drop ship providers in 2021.
Dropshipping Suppliers and Providers in 2021:
We will examine some of the wholesale dropshippers in a moment, but before that, we have to tackle the elephant in the room:
Best Dropshipping Supplier Directories:
Online dropship and wholesale products dropshippers directories will make finding suppliers for your business much simpler and faster. These analysis resources are encyclopedic, with thousands of suppliers and their product offerings listed and categorized.
While some of these directories are free, the paying ones prefer to carefully vet and study their suppliers before allowing them to publish on their pages.
It takes quite a long time to vet suppliers. I assume that this is a price worth paying for those with minimal resources.
These directories, since they link resellers with a list of wholesale dropshippers and product categories, are often referred to as "middlemen." Attending trade shows and doing business with spreadsheets are no longer required.
You just log in, look at the stock lists and wholesalers who dropship the product lines you want to bring to your store, and get in contact them.
You will also get instant access to a vast list of product collections when you use directories. All of the types you will need are in one spot, no matter what product ideas you may have.
The directories have the technological framework needed to match their processes with yours, even though the suppliers don't.
From determining the number of business days required to receive a drop ship package to automating the order process, these directories/platforms allow you to accomplish a lot with just a few clicks.
Centered on New Zealand, after its inception in 2005, Salehoo has provided services to over 137,000 merchants. Salehoo is a commodity search directory with over 8,000 suppliers and will give an accrss to over 2.5 million products of different types to choose from.
Pros:   It is somewhat difficult to identify trustworthy wholesale dropshippers that sell brand name products. SaleHoo verifies all of its suppliers and ensures that all of their items are legal and authentic. They also have a strong and comprehensive resource center and excellent customer support.
Cons:  SaleHoo is a listing service, not a full-fledged integrated technology for your store. You won't be able to sync items directly with suppliers' from their databases. In addition, despite the fact that the database contains thousands of pre-vetted suppliers, it must be refreshed and updated with newer vendors.
Worldwide Brands is one of the top wholesale dropshipper in USA directories. It is a company headquartered in the United States that was founded in 1999 by eBay power seller Chris Malta. With over 20 years of experience, Worldwide Brands is one of the industry's most experienced incumbents.
Worldwide Brands, like SaleHoo, lets you search and learn from wholesalers who dropship and distributors all over the world.  More than 16 million certified products are available from Worldwide Brands.
Pros:  One of the benefits of being in the industry for a long time is that you can draw up an amazing menu of choices. Worldwide Brands has done a fantastic job in this area.
Cons:  Before doing business with you, suppliers on their platform would ask you to have a tax ID. When it comes to beginning new partnerships across the web, this may be a source of tension. Their customer support is limited beyond that. They don't have a live chat option, and email help takes almost two business days to react.
Best Dropshipping Automation Platforms in 2021:
When you first open your eCommerce website, you'll almost always have to do it yourself, from order handling to customer service to accounting.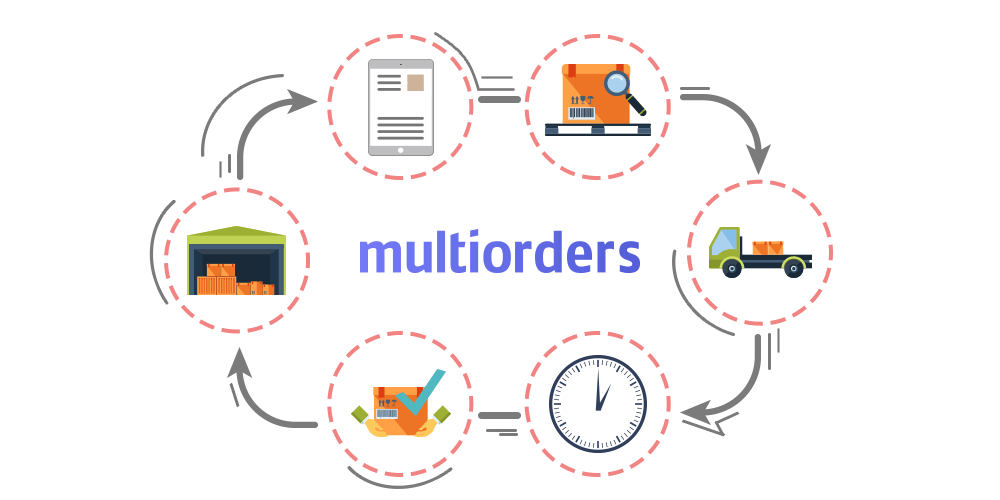 Meanwhile, the prompt and correct implementation of your business strategy is critical to the success of your new venture. As a sole proprietor, you might be under a lot of stress as you continue to control the business' development and activities over time.
Dropshipping automation platforms exist to alleviate this burden. These platforms are designed to reduce the amount of physical labor required to complete routine, operating activities. You will be able to focus your time on other facets of the business that shift the needle when these tasks are automated.
You gain more time by automating your dropshipping business. It allows you to put money into things that can help the company expand and scale.
Modalyst is the ideal platform for running your online business on autopilot and connecting with quality wholesale dropshippers.
Modalyst is an online businesses' dropshipping automation software. It has a wide marketplace of high-quality suppliers and products, as well as automation solutions to make launching a dropshipping company easier.
The quality and reliability of goods is essential to Modalyst. Modalyst also has the most comprehensive directory of the best drop shipping firms, including private label dropshippers and print-on-demand providers.
Every vendors in the marketplace has been hand-selected, and there are lots of specialty vendors, including European and American vendors also.
Pros:  Modalyst has its own selected Marketplace of wholesale dropshippers based in the United States and the European Union, and they carefully vet them to ensure that they are able to meet their high expectations.
Furthermore, all Marketplace suppliers must adhere to Modalyst's strict return, shipping, and pricing policies, which are all pre-negotiated. As a result, there is no need for you, as a retailer, to negotiate different agreements with each supplier you work with.
Cons: To add premium, brand name items to your shop, you will need to upgrade to the Pro package.
Modalyst now has a collaboration with Aliexpress.com, which allows retailers to have exclusive access to AliExpress's bestselling items as well as analytics through the AliExpress Dropshipping Center.
You will quickly onboard new wholesale dropshippers in a few seconds and fully integrate your Modalyst account with your ecommerce store if you use Shopify, Wix, or BigCommerce.

Automation is also taken care of by Modalyst. After all, it was built specifically for drop shippers. To maximize your margins, you can set price and shipping rules, as well as configure product details before uploading them to your store.
Inventory Source had a stronghold on us this 2021.
Inventory Source is also an automation platform for dropshipping wholesalers in USA. It is also a dropshipping provider based in the United States that's been around since 2002.
Inventory Source integrates with eCommerce websites and online marketplaces and serves as both an inventory tracking service and a catalog of wholesale dropshippers.
Price markup, low stock caps, personalized categories, and product filters are all controlled through their inventory management module. Merchants may use the supply directory as well as integrate their own existing suppliers.
Product information, photos, pricing, and current stock levels are all included in their supplier directory, which allows you access to 200+ wholesalers who dropship across the United States and China.
Their suppliers have large catalogs, some of which contain tens of thousands of products. Clothing being the most searched, electronics, books, outdoor products, and pet supplies are among the 30 different categories represented.
Pros:  For the most up-to-date details from your suppliers, Inventory Source automatically updates your product inventory and virtual storefront. They also automatically route orders to the suppliers and sync shipping information with customers.
Cons:  You can only connect with one supplier with their starter plan. You will have to pay extra monthly fees if you are planning to source from several suppliers.
DSM Tool is an automation tool that helps you run your dropshipping company on eBay more efficiently. Their tools allow you to connect items from a variety of retailers to your eBay website, including Walmart, Sears, Aliexpress, and Amazon in the United States, the United Kingdom, France, Germany, and Canada.
Pros:  DSM Tool allows free subscribers to list up to 50 items, while paid subscribers can list up to 150,000 items. In addition to AliExpress, the DSM tool allows you to connect other catalogs such as Walmart and Amazon. You can select any of the suppliers and begin selling right away.
Cons: DSM Tool's database only contains 50 wholesale products dropshippers, which is comparatively small as compared to the competition.
Other Dropshipping Suppliers to Consider: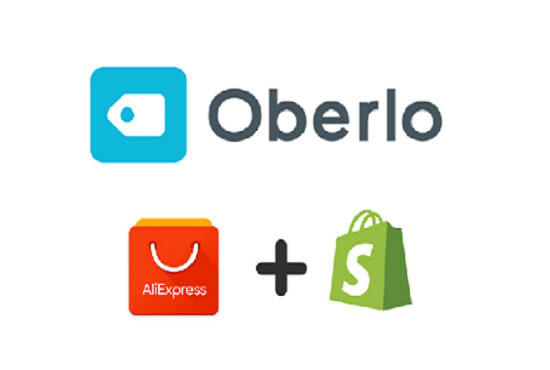 Without AliExpress, you can't begin a guide to selling online. Beginners will find it particularly appealing.
AliExpress is a multinational eCommerce catalog based in China and is an affiliate of Alibaba. Though their DNA is direct-to-consumer, they have a huge market of online businesses that source products directly from the vendors mentioned and listed on their platform.
The high profit potential of their products is one of their most appealing features.
To start your dropship company, all you need is time and a credit card because there are millions of dropship businesses and billions of wholesale products all in one site.
AliExpress, which was established in2010, links retailers with wholesale dropshippers all over the world. If you want to sell something, AliExpress is one of the best places to go. AliExpress offers better product photos, detailed supplier information, and has better pricing than other ecommerce catalogs.
Most of the products specified in their supplier directory are manufactured in China, which automatically lowers their cost of production.
On the other hand, Oberlo is the most user-friendly way for newcomers to connect these product types to their ecommerce website.
Shopify stores can use Oberlo as an automation tool. Shopify merchants can use the Oberlo app to find reputable wholesalers who dropship and the best Alibaba-style products for their retail stores.
Doba is an excellent resource for seeking suitable wholesale dropshippers, owing to the fact that it was created with dropshippers in mind.
Typically, you must inquire as to whether or not a supplier is willing to collaborate with an ecommerce retailer. Doba just shows you wholesale dropshippers that are up for it.
Doba also has a feature that lets you add items to your list and incorporate them with your eCommerce platform. If your suppliers' item levels decline, you will get inventory warnings.
The logistics and heavy lifting are handled by the wholesale dropshippers, from inventory management to fulfillment. The logistics and heavy lifting are handled by the wholesale dropshippers, from inventory management to fulfillment. You will run your drop shipping website on autopilot in the meantime.
Spocket is the dropship directory to use if you intend on shipping within the EU or the United States.
One of the most significant drawbacks of sourcing from China is the time and expense of delivery. Shipping and duties are not a problem if you communicate with legitimate wholesale products dropshippers via Spocket.
Spocket is also expanding, which helps them to focus more on supplier and product quality. If you require a commodity that your rivals are unable to supply, Spocket is likely to provide it.
Now, let's talk about some of the wholesalers who dropship.
Though apparel was the first drop shipping niche, there are still a variety of ways to keep the shop fun and exciting.
It makes no difference whether you sell male or female clothes, ship abroad, or sell within the United States (or perhaps clothes for our most cherished family members).
In the catalogs of the following companies, you'll find something stunning:

Brandsdistribution is a perfect place to go if you're trying to "catch up" on men's and women's clothing from well-known brands like Nike, Prada, and Michael Kors.
Brandsdistribution has a gated catalogue in addition to a structured dropshipping scheme and is located in Italy.
Since your competitors won't know what you are stocking up, you will naturally increase your odds of making more money and attracting a more affluent clientele.
As a dropshipper, you will need to sign up for one of their monthly membership plans to gain access to their catalog. Through both of the API and eCommerce app integrations, you won't just be able to buy awesome clothing; you'll still have excellent tech help.
Every four minutes, stock alerts are sent, allowing you to run your company on autopilot.
CollectiveFab is one of the best wholesalers who dropship and they have complete support for your store, including automation.
You will be able to import your favorite items straight to your shop after you've made your selections. You don't have to think about running out of stock because inventory is automatically checked every four hours.
CollectiveFab's apparel is mainly influenced by boho styles, making them an excellent option for attracting new buyers to your shop.
Are your clients shopping for stylish, multi-purpose clothing? Clothing Showroom is where you'll find it.
This wholesale dropshipper located in Los Angeles sells women's wear, plus size footwear, and special collections under the Lyss Loo label.
Their minimalist aesthetic is inexpensive, and it can help you draw more buyers while growing your profit margin.
Wholesale Dropshipping USA
Searching for the perfect "Made in USA" wholesale dropshipping suppliers to meet your orders and ensure high-quality products and quicker delivery times for your customers?
Wholesale Central – This is one of the best free dropshipping directories with a list of suppliers originating in the United States. All suppliers are reviewed and screened to ensure that only reputable and trustworthy suppliers are included. Over 1400 dropshipping wholesalers in USA are included in the directory, with over 700,000 items.
It is free to search for suppliers in this directory, but you should do your homework to find legitimate wholesale dropshippers in USA. Depending on which supplier you deal with, shipping costs and distribution times can vary.
Why choose Wholesale Dropshipping USA?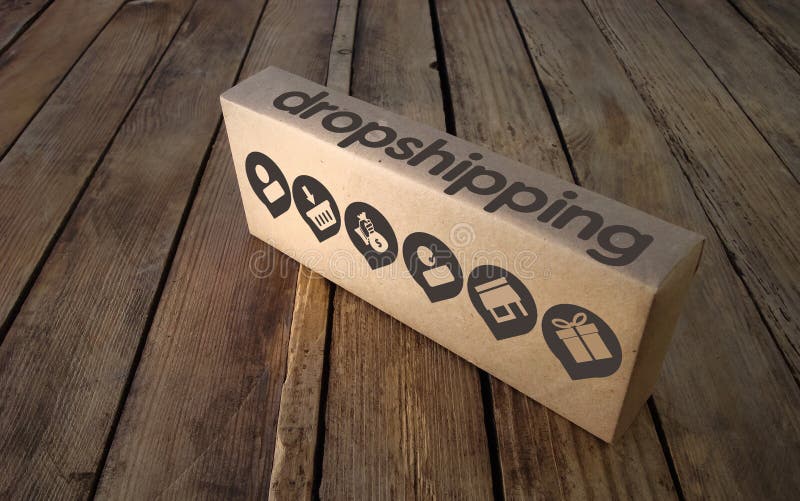 To be competitive at dropshipping, you must find dependable suppliers that can sell you low-cost products. You will then list them on your website and market them for a huge profit to your clients in the United States, Europe, or Australia.
On Alibaba and Aliexpress, you will still find low-cost Chinese manufacturers and suppliers. So, why deal with more expensive dropshipping wholesalers in USA when you can get low-cost products for your dropshipping shop from Asian markets?
There are some good reasons why you should consider partnering with drop shippers in the United States. They are as follows:
Faster shipping:
In today's eCommerce world, faster shipping is a must. When dropshipping from China, it can take up to two months for the consumers in the United States to collect their orders. While when the goods are imported from inside the United States, it takes only 1-3 days. This will assist you in increasing customer satisfaction.
Higher Quality:

 The United States is known for producing high-quality products. Since Asian markets are flooded with dropship products, selling merchandise made in the United States will help your shop stand out and escape the "race to the bottom" in terms of price competitiveness from stores selling Chinese products. Customers are still willing to pay a premium for superior quality.
"American-Made" Stamp of Approval:
You can build your brand on the feelings of pride that proud Americans get when they purchase American-made goods. It's a way to distinguish yourself from other vendors.
A wide range of shipping options:
You can give your customers a variety of delivery options when your orders are fulfilled by dropshipping wholesalers in USA. They can pick between expedited and economy delivery choices. They would be able to choose how quickly they want their product shipped.
Better customer satisfaction:
Faster delivery times, higher-quality merchandise, and a diverse variety of shipping options all contribute to an improved consumer experience, which results in a large number of satisfied shoppers.
Plus, buying American-made products gives you a positive feeling. Customers who are happy with your service become brand ambassadors, spreading the word about your business.
If you want to start a dropshipping company, you need to be as well-informed as possible. It's not always easy to avoid dropshipping issues, particularly as a novice, but being well-informed is the first step toward progress.
Your business partners are your wholesale dropshippers. You have a direct influence on their business, and they have a direct influence on your success.
Read Also : Dropshipping 101: Your Friendly Guide