Cryptocurrencies have taken the world by storm over the past decade, offering a plethora of investment opportunities to those who are interested. With each passing year, this phenomenon has resulted in the emergence of more and more cryptocurrency exchanges.
Several cryptocurrency exchanges are being used by a large number of traders to exchange in their desired cryptocurrencies.
What is Cryptocurrency Exchange?
The cryptocurrency exchange, also known as the Digital Currency Exchange (DCU), can be considered as an online marketplace, where you can purchase and sell a cryptocurrency freely in exchange for fiat currencies or some other currencies. The platform acts as a middleman between the buyers and sellers and usually charges a fee for its services.
Unlike stock exchanges, where traders buy and sell assets to benefit from fluctuating rates, cryptocurrency exchanges allow users to gamble on the volatility of cryptocurrencies through using fiat or crypto trading pairs.
The exchange's buy and sell orders determine a cryptocurrency's market price. When it comes to trading and purchasing Bitcoin and other cryptocurrencies, the most important concern is safety and security.
The below list are the top crypto exchanges for any use case you may have, whether you want to purchase and keep for a long time, want to trade constantly, are interested in anonymity or secrecy, or simply want the ease of use.
Best Cryptocurrecny Exchange 2021
The best crypto exchange depends largely on the personal investment objectives of the investor. There are several around, but the best cryptocurrency exchanges make buying and selling cryptocurrencies with regular fiat money incredibly easy.
Each has its own set of advantages and disadvantages. This list includes the top 10 cryptocurrency exchanges for specific types of traders, as well as the best exchanges within each exchange type.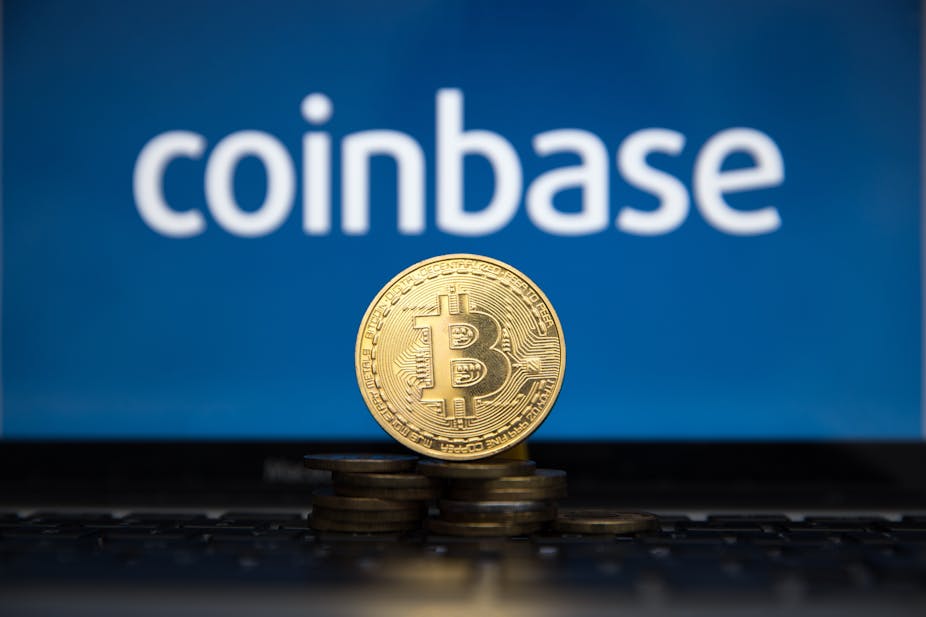 Coinbase and Coinbase Pro is the best overall. It is the best US crypto exchange since it is the most well-known and commonly used cryptocurrency exchange in the United States. It is a cryptocurrency exchange where you can purchase and sell Bitcoin and a few other cryptocurrencies.
It differs from traditional cryptocurrency exchanges in that it allows you to purchase cryptocurrency using fiat currency. Coinbase is widely regarded as one of the world's biggest cryptocurrency exchanges!
Coinbase has largely avoided any controversy in the cryptocurrency industry, which has been plagued with counterfeit coins and shady exchanges. Coinbase is an incredibly user-friendly exchange, lowering the barrier to entry for cryptocurrency investing, which is otherwise seen as complicated and difficult.
Binance is the most famous exchange for altcoins. It is one of the top crypto exchanges, with a trading network that supports a number of different cryptocurrencies and has low withdrawal fees. Binance is a cryptocurrency exchange that was founded in 2017 with a strong emphasis on altcoin trading.
Binance is also the world's biggest crypto exchanges and the best choice to purchase and sell altcoins. It has more than 100 different trading pairs between various cryptocurrencies. While it has some fiat-crypto pairs, the majority of its pairs are between cryptocurrencies.
Binance is suitable for those interested in trading or investing in lesser-known altcoins. Binance provides more than 50 different cryptocurrencies to sell, while Coinbase comes in second with 46.
While it can seem to be a minor difference, each coin provides its users with more opportunities. Binance is the ideal exchange for someone interested in trading altcoins or who needs more sophisticated charting than any other exchanges do.
Coinmama is a cryptocurrency broker/exchange that provides high security, a user-friendly interface, simple payments, and responsive customer service. Coinmama allows you to purchase cryptocurrencies directly from the platform using your debit or credit card (in other words, fiat money).
It is the same as ordering your weekly groceries online, except that you are buying digital assets instead of food! The purchasing process with Coinmama is extremely simple.
All you have to do now is create an account, verify it, enter your card information, and choose the number of coins you want to purchase. To buy cryptocurrencies from Coinmama, you don't need any prior trading experience.
Kraken is one of the most secure cryptocurrency exchange platforms available, with the ability to serve a wide range of users, low fees, and has a variety of useful features for both the beginners and experienced users can take advantage of.
On Kraken, you can trade with six separate fiat currencies. This means you won't have to go to other markets before starting to trade. Kraken has a long history of not being hacked, which is the most valuable feature of a cryptocurrency exchange. As a result, it is regarded as one of the most reliable exchanges.
eToro Financial and copy trading services are provided by eToro, which removes the need for comprehensive analysis. It also has a positive reputation and a large selection of cryptocurrencies to pick from.
eToro is well-known for being one of the first brokerage platforms to enable users to exchange cryptocurrencies. Not just that, but CFD-based cryptocurrency trading is also supported.
All of eToro's other benefits combine to provide a fluid user interface experience, decent transaction rates with no secret costs, and a well-designed site in general.
KuCoin is one of the best cryptocurrency exchanges, offering the most up-to-date and stable platform for buying, selling, and trading between cryptocurrencies. Low deposit fees, strong security, anonymous trading, and other fantastic features are all available.
KuCoin is very simple to use. Everything is really straight – forward, from making a deposit to finishing a trade. The KuCoin exchange is also suitable for more experienced traders, as it includes a number of features for analyzing price patterns, such as candlestick bars.
Gemini is a well-known cryptocurrency exchange network that caters to both novice and more experienced users. It takes extra security precautions and provides you with top-notch support. Gemini is an excellent exchange for those who place a high priority on security.
This makes it ideal for those who want to exchange vast quantities of fiat money for either Bitcoin or Ether. It is one of the most stable exchanges in the cryptocurrency sector since it is fully licensed and has an additional security functionality.
Gemini is also a good choice for traders who want to make a variety of trades every day. The improved security features that cover both their fiat and digital currency accounts would undoubtedly appeal to professional traders.
This should give them more confidence in their ability to keep large amounts of money online in order to make the large transactions that certain professional traders do every day.
Cex.io is one of the best cryptocurrency exchange sites for buying and selling Bitcoins. You can use a MasterCard, Visa card, or PayPal Debit MasterCard to make a deposit. To secure assets and data, this online program employs scalping and frequency trading techniques.
This offers a variety of fiat currencies as well as a large number of trading pairs to select from. The company is dependable, and the platform is very user-friendly. CEX.io is suitable for both novice and experienced users.
Its interface is very user-friendly. And if you have never used a cryptocurrency exchange platform before, CEX.io is quite simple to use. It also has all of the purchasing options you would expect from an advanced and sophisticated platform.
BitMart is an exchange that frequently appears in the top 10 crypto exchange lists. It is one of the higher-rated cryptocurrency exchanges, with outstanding features, a simple interface, low trading, and withdrawal fees, and offers a large range of cryptocurrencies to choose from.
BitMart is a regulated cryptocurrency exchange that also accepts fiat currencies and has a reasonable fee structure for its trading services. In 2020, the exchange's list of offerings has grown significantly, with OTC trading, lending, staking, and derivatives available on its website.
Bittrex is recognized for having some of the industry's highest security measures, a multi – factor security, inside and out. The exchange platform is very dependable, has a long track record and good reputation, and charges fair, fixed fees.
Bittrex is named as "The Sheriff of the West". The wild west is also used to describe the world of cryptocurrency.
People ought to be willing to trust cryptocurrencies, according to Bittrex, for them to hit their maximum global potential. Bittrex understands that whether it is safe or not, wild cowboys will flock to the West.
Is Bittrex the safest crypto exchange?
Bittrex prioritizes security. It is the market's most secure and safest crypto exchange. Experts in the field make up its staff. 80-90 percent of all cryptocurrency is held offline in the Bittrex system and keeps all funds in cold storage for security. Bittrex makes a concerted effort to ensure the security of its website.
So, what is the best crypto exchange out there?
This is dependent on a wide range of factors! Small fees and an easy-to-use UI are essential to some users, while other users would only use an exchange platform if it has the highest security measures in place.
Thus, the best crypto exchange will vary from person to person. As their key point of reference, the best cryptocurrency exchanges would have unrivaled security features. Furthermore, those exchanges should have reasonable rates and also be simple to use, even for inexperienced cryptocurrency traders
The Biggest Crypto Exchanges
Binance, a cryptocurrency exchanger, listed among the world's biggest cryptocurrency exchanges in early2021, with a trading volume twice that of Dsdaq.
What crypto exchange with lowest fees?
It is cool to be able to trade cryptocurrencies on the cheapest crypto exchange, but you should still consider that there is more to it than that. I am referring to a single aspect in particular: 
There are a lot of low-fee cryptocurrency exchanges out there that are also extremely safe and secure. Binance is without a doubt one of the most well-known and widely used cryptocurrency exchanges on the market. Coincidentally, it is still one of the crypto exchanges with lowest fees overall. Binance is very secure in addition to its extremely low transaction fees.
How to choose the best Crypto exchange?
When choosing the right crypto exchange for you, keep in mind that you want to strike a balance between the features that all the best and top crypto exchanges should have and the features that are vital to you personally.
For example, all of the better exchanges should have top-tier security features, but if you just choose to trade the major cryptocurrencies, the range of coins available on the exchange is probably irrelevant. It is a case-by-case situation! When choosing the best Crypto exchange, you might as well what to consider the following factors:
 Security
Geographical location and constraints
Volume and Liquidity
 Support Team availability
User-friendly
Navigation and user interface
Transaction and Exchange Fees
Transparency or clarity
Delivery time
Anonymity
The platform's reputation
In conclusion, as a novice cryptocurrency trader or investor, choosing the best cryptocurrency exchange may be the most important decision you make.
It is extremely important to know what you are looking for in a platform and how you want to exchange your cryptocurrencies.
The best cryptocurrency exchanges make buying and selling cryptocurrencies incredibly simple, and they are helping to shift the world's view of crypto trading, money, and finance in general.
Furthermore, for the vast majority of individuals, these platforms remain the most preferred method of purchasing and selling coins.